Introduction: As an avid advocate for excellence and innovation in the barbering industry, we are thrilled to share the exciting news that the trademark for "Barber Rig" has been successfully secured. This momentous achievement not only reinforces our commitment to delivering top-notch barbering essentials but also sets a new standard in the field. The acquisition of this trademark marks a significant milestone in our journey towards revolutionizing the way barbers work and enhancing their professional experience.


A Symbol of Dedication: The trademark for "Barber Rig" represents our unwavering dedication to crafting superior-quality and functional accessories for barbers worldwide. It symbolizes our tireless efforts to create products that streamline workflow, optimize organization, and ultimately elevate the barbering experience. With the trademark now under our belt, we are determined to continue setting the bar high and providing barbers with unparalleled tools to excel in their craft.
Unmatched Features: The "Barber Rig" embodies our passion for combining form and function. Designed with meticulous attention to detail, it offers a range of features tailored specifically to meet the unique needs of barbers. From dedicated compartments for tools, brushes, and accessories to smart organizational systems that ensure efficiency, the "Barber Rig" is a game-changer in terms of practicality and convenience. With its durable construction and ergonomic design, it is built to withstand the demands of a fast-paced barbershop environment.
Igniting Innovation: Securing the trademark for "Barber Rig" is not just a milestone for us; it is a testament to the power of innovation in the barbering industry as a whole. This achievement encourages us to continue pushing the boundaries and seeking new ways to enhance the craft. We are committed to exploring advanced materials, cutting-edge technologies, and engaging with barbers to further refine and improve our products. With the trademark as our guide, we are inspired to ignite a wave of creativity and propel the industry forward.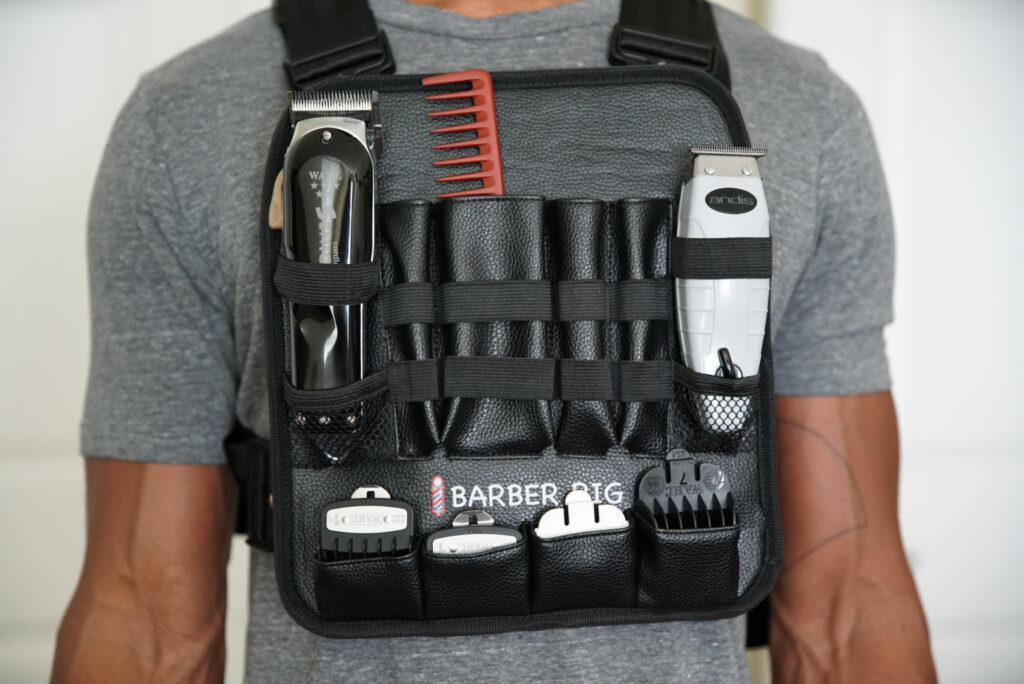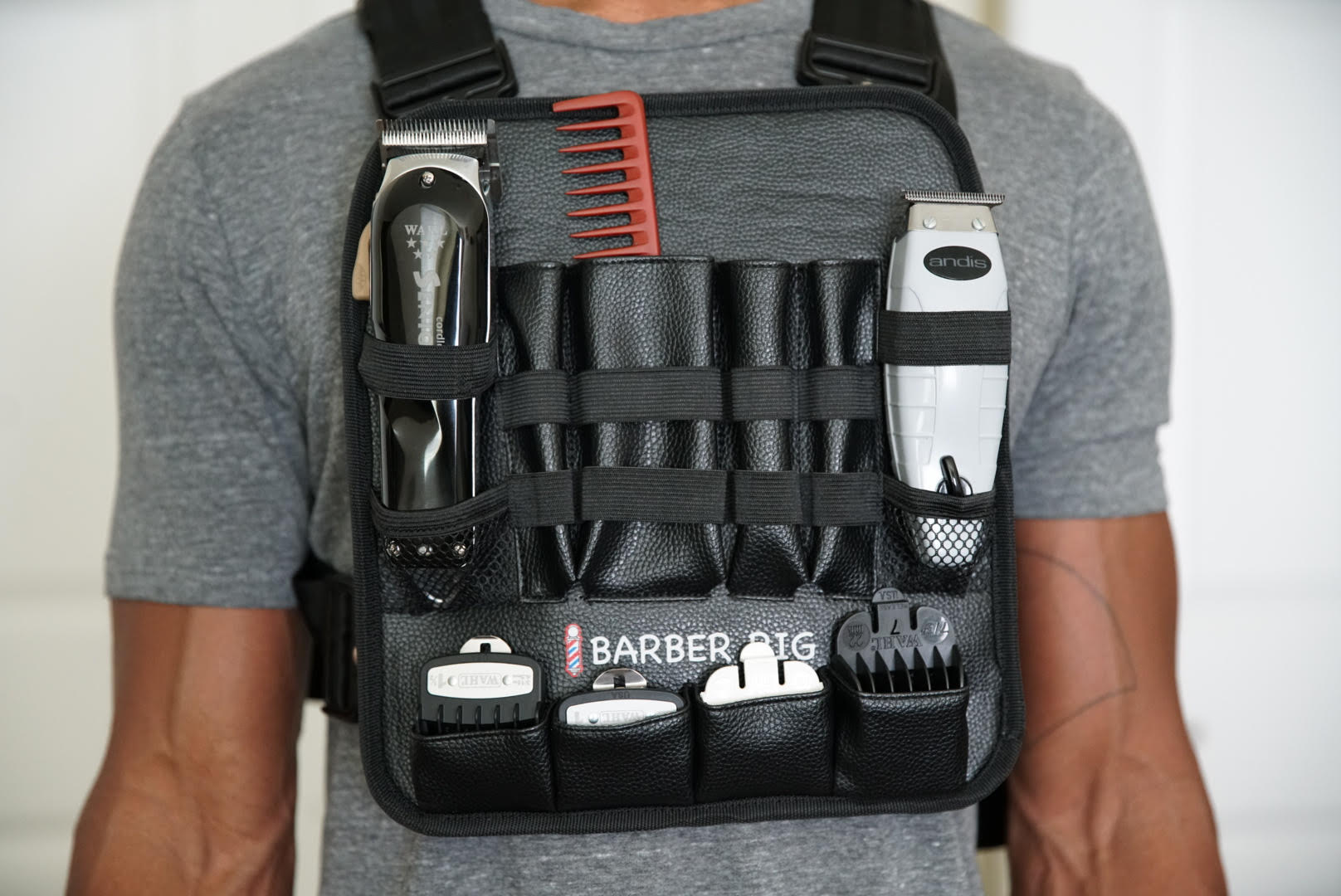 Looking Ahead: As we move forward with the "Barber Rig" trademark, we are excited about the possibilities that lie ahead. Our goal is to empower barbers with the tools they need to excel and unleash their creativity. We will continue to invest in research and development, collaborate with industry professionals, and listen to the valuable feedback from barbers to drive continuous improvement. The "Barber Rig" trademark represents our dedication to raising the bar in the industry and delivering exceptional products that barbers can rely on.
Conclusion: Securing the trademark for "Barber Rig" is a significant milestone that reflects our unwavering commitment to the barbering industry and its professionals. It is a testament to our passion for creating exceptional tools that enhance the craft of barbers worldwide. With this trademark, we embark on a new chapter of innovation, striving to exceed expectations and empower barbers with the finest accessories. The "Barber Rig" trademark is a symbol of our ongoing dedication to revolutionizing the industry and supporting barbers in their pursuit of excellence.